Emerging and Evolving Biomarkers: ERBB2 (HER2)






Speaker:


Sinchita Roy-Chowdhuri, MD, PhD

Moderator:
Anthony Snow, MD

---
This webinar is a recorded presentation of a live broadcast and includes the presentation, handout, and audience Q&A

CME/CMLE Credit is not available for this webinar.

---
Description:
The human epidermal growth factor receptor 2 gene ERBB2 (HER2) is amplified in many cancer types. Overexpression of ERBB2 has been used successfully as a therapeutic target in breast and gastric cancers with a variety of anti-ERBB2 agents. In contrast, the role of ERBB2 in colorectal cancer is not as well established. Molecular characterization of colorectal cancer has identified ERBB2 amplification as a potential therapeutic target and activation of ERBB2 signaling causes resistance to anti-EGFR therapy in a subset of patients with metastatic colorectal cancer. The biology and clinicopathologic correlations of ERBB2 amplification in colorectal cancer, as well as testing strategies to optimize detection of this alteration in clinical practice, will be addressed in this presentation.
Learning Objectives:
Describe the biological principles that underlie the role of ERBB2 amplification in cancer, with a focus on its role in colorectal cancer
Discuss the appropriate technical approaches and platforms for testing for ERBB2 amplification
Outline the strengths and limitations of described testing approaches
Discuss interpretation of biomarker status results within a clinical context
---
This webinar is part 5 of the
Emerging and Evolving Biomarkers Series
.
---
Supported by an educational grant from Lilly (for further information concerning Lilly grant funding visit www.lillygrantoffice.com), which had no control over its content. No personally-identifiable information regarding you is provided to any grant supporters.
---
Recording Date: April 15, 2021
Duration: 1 Hour
Level of Instruction: Basic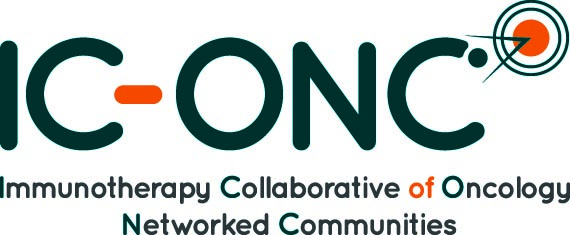 AMP is pleased to collaborate in the Immunotherapy Collaborative of Oncology Networked Communities, IC-ONC. IC-ONC is a global information network in which multidisciplinary healthcare providers, responsible for treating patients with cancer, are connected via education.
Please be sure to visit www.ic-onc.org to learn more about the collaborative and all it has to offer.
---
Note: Join the AMP Family for discounted access to the most current educational resources!


All sales are final. No refunds will be issued.

No digital files may be reproduced or transmitted in any form, by any means, electronic or mechanical. By purchasing a product, you agree to not share any of the course materials, including videos, downloadable slide presentation