Professional impacts of COVID-19: Should I worry about fewer jobs in the field?
Description:

If you're a trainee either hunting for jobs or about to start, this short webinar is for you. Dr. Nate Montgomery of the AMP Training and Education Committee discusses how the COVID-19 pandemic is affecting the molecular pathology job market and provides some suggestions to help with the job hunt.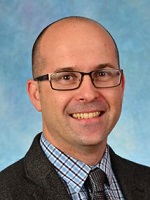 Speaker
Nate Montgomery, MD, PhD

Duration:
18 min
Level of Instruction:
Basic
Recorded:
January 4, 2021
---
There are no CE credits available.

---
Note:
Join the AMP Family
for discounted access to the most current educational resources!
All sales are final. No refunds will be issued.
No digital files may be reproduced or transmitted in any form, by any means, electronic or mechanical. By purchasing a product, you agree to not share any of the course materials, including videos, downloadable slide presentations, outlines, manuscripts, etc. without explicit and written permission from AMP.